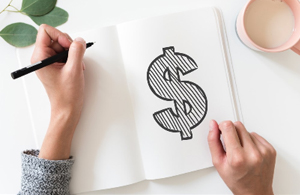 On  December  6,  2018,  Susan  Abramson  of  Yale University  and  Aaronnette  McFarlin  of  Emory University  hosted  a  "CUWFA  Conversations: Financial Wellness Programs" webinar. As a follow-up to that program, McFarlin provides an overview of the financial wellness program at Emory.
Emory University, located in Atlanta, Georgia, is a top-ranked   private   institution   recognized internationally  for  its  outstanding  liberal  arts colleges,  graduate  and  professional  schools. As of September 2018, Emory employs 14,349 staff and faculty.  One  way  that  Emory  supports  this  large population  of  faculty  and  staff  is  by  offering financial  resources  through  its  "Finance  Matters" program.  The  robust  program  includes  several components, which are outlined here:
Tuition  Reimbursement
Regular  active employees  who  work  at  least  20+  hours  are eligible   to   participate   in   the   Tuition Reimbursement  Program.  All  courses  taken under the Tuition Reimbursement Program must be  for  credit  and  be  directly  related  to  the employee's current job or be clearly in the career path  of  the  employee.  Regular  full-time employees are eligible to be reimbursed for the tuition  costs  of  up  to  five  credit  hours  per academic session. For the purpose of this policy, 36 hours or more is considered regular full-time. Regular part-time employees who work at least 20 hours per week are eligible to be reimbursed for  up  to  two  and  a  half  hours  per  academic session.
Adoption  Reimbursement
Emory  provides reimbursement for the costs of adopting a child. Eligible  employees  can  receive  reimbursement for qualified adoption expenses up to $5,000 per finalized  adoption,  not  to  exceed  a  lifetime benefit  of  $10,000.  Applications  for  assistance must be submitted no later than 90 days after the official date of the adoption of a child.
Back-up Care
Back-up care is designed to provide temporary caregiving  services  so  that  faculty,  staff,  and graduate students can meet work and classroom-related  responsibilities  when  breakdowns  in routine care arrangements occur. Care recipients can be either children or adults and can be used for spouse/partner as well as care for the faculty or staff member when needed.
Flexible Spending
The Flexible Spending Account (FSA) is funded with money a faculty or staff person contributes on a pre-tax basis. FSA funds can be used to pay for qualified out-of-pocket health care costs for Emory faculty/staff and their eligible dependents or dependent daycare charges.
Hyatt Legal
MetLife's Group Legal Plan gives Emory's  employees  access  to  more  than  4,000 law  firms  and  9,000  attorneys  nationwide. Attorneys  are  available  for  both  telephone  and office consultations.
Financial workshops each semester
Workshops include, but are not limited to, topics on home buying,  budgeting,  taxes,  and  the  student  loan repayment process.
Financial counseling
Faculty Staff Assistance Program  (EAP)  and  Emory  Alliance  Credit Union.
Retirement  seminars
Seminars  are  for employees  that  are  two  to  three  years  from retiring.  Representatives  from  Medicare,  Social Security,  Emory's  retirement  vendors  (Fidelity, TIAA,  and  Vanguard),  and  the  Faculty  Staff Assistance  Program  (EAP)  present  on  related material for retiring.
Hardship  Fund
This  fund  is  for  employees seeking   financial   assistance   that   have experienced  a  catastrophic  event  that  causes  a financial hardship on a basic living necessity. The maximum award amount is $2,000 for tier 1 and $750 for tier 2 (temporary emergency instead of a catastrophic  event).  Both  tiers  have  different approval processes. Post  workshop  and  campus  wide  surveys,  pilot programs,  benchmarking  and  reviewing  best practices  are  the  various  tools  used  to  review  and implement current and new financial resources and programs. These tools are a great way to examine what  programs  and  resources  are  important  and beneficial  to  Emory  employees.  Based  on  that feedback,  employers  can  examine  the  current processes  being  used  and  implement  new  ones  if necessary. Receiving feedback from employees that have used the resources and those that have not is very  important  to  the  growth  of  any  financial wellness program.
Aaronnette  McFarlin  is  currently  a  WorkLife Specialist  at  Emory  University.  She  has  been  an employee  at  Emory  for  almost  12  years  and  a CUWFA member for seven years. McFarlin received her bachelor's degree from Spelman College and her master's in Human Resources Administration from Central Michigan.